Regular price
Sale price
$18.66 USD
Unit price
per
Sale
Sold out
END OF LINE: I WILL NO LONGER BE MAKING MASKS.
This triple-layer, washable face covering with a filter pocket and adjustable straps is made from hand-dyed silk. The pattern and colour shading on each is unique. Silk also does not irritate the skin or increase local humidity around the face beneath it, making it suitable for prolonged wear, and avoiding accidental face touching.
IMPORTANT: THIS ITEM IS MADE TO ORDER WITHIN 10 WORKING DAYS. Orders including made to order products will ship when the item is ready, if you would prefer otherwise, please let me know.

Please note, face coverings cannot be returned or exchanged.
SIZE: standard adult 
DETAILS:
– outer layer 100% silk 
– adjustable elasticated straps around the ears / around the head (please select colour and style when purchasing)
– double layer of silk with cotton lining in between
– multiple colours available, see face covering collection here
– interior pocket for filter (filters are not included, please see WHO or CDC websites linked below for more information on these)
These face coverings are not medical grade or personal protective equipment (PPE). They are designed to be a substitute for disposable face coverings to be worn by the general public. Cloth face coverings should not be placed on young children younger than 2 years of age, anyone who has trouble breathing, or is unconscious, incapacitated or otherwise unable to remove the cover without assistance.  

For more information on face coverings, please visit the World Health Organisation or Center for Disease Control websites.
MADE FROM: 
– Hand-dyed Indian silk outer layers
– Cotton lining
– Nose wire
– Ties + adjuster: elastic and metal 

HOW TO USE:
Always use a clean face covering, do not reuse previously used face coverings without washing them with soap and hot water. Inserting a filter is recommended. Then put the ties over your head and the face covering against your nose and mouth – the filter pocket should face your chin). Adjust the straps so it's secure and then pinch the nose wire to fit your nose, adjusting the face covering to fit your face. Once you are done using it, first wash your hands before removing the face covering by holding the ties only. Do not touch the front of the face covering. Wash the face covering immediately with soap and hot water and then wash your hands and face as well as a precaution.

CARE:
Hand wash the face covering before first use, and after EVERY use with gentle soap and hot water. Air dry. Do not put the face covering in a dryer or dryclean it. Remove any filter before washing. Darker colours may release excess dye when washing the first few times, so wash separately. Please note: all fabrics will fade eventually with repeated washing. 
SHIPPING & GIFTWRAP

– Originals currently ship to UK only. For international orders, please email Arati at info@aratidevasher.com

– Orders always posted ASAP!

– Packaging is all plastic-free, recyclable or biodegradable.

– Have your purchase gift-wrapped: just leave a note for me at checkout!
FRAMING

Art prints, cards and postcards are all sold unframed. Custom framing is recommended: they will fit in any frame larger than the size of the artwork. Even tea towels can be framed as art!

Framing in a plain white wood frame with perspex (not glass) is available up to A3 sizes, just add the frame to your cart and leave a note at checkout.
SUSTAINABILITY

– All products are designed by me (Arati) at my studio in west London.

– My products are made in the UK using recyclable or biodegradable materials (read more). Textile samples may occasionally be made in the EU or USA and will be labelled as such.

– Arati Devasher Illustration is a one-woman business.

– Custom orders and commissions welcome!
CARE

PAPER PRODUCTS – Keep dry and out of direct sunlight. Frame art prints, cards and postcards under glass.

TEXTILES – All fabrics are biodegradable and ship with individual care labels or cards.

CERAMICS – Wipe clean gently with a soft, non-abrasive cloth. Do not wash or wet. Treat as fragile and breakable – store well protected.
View full details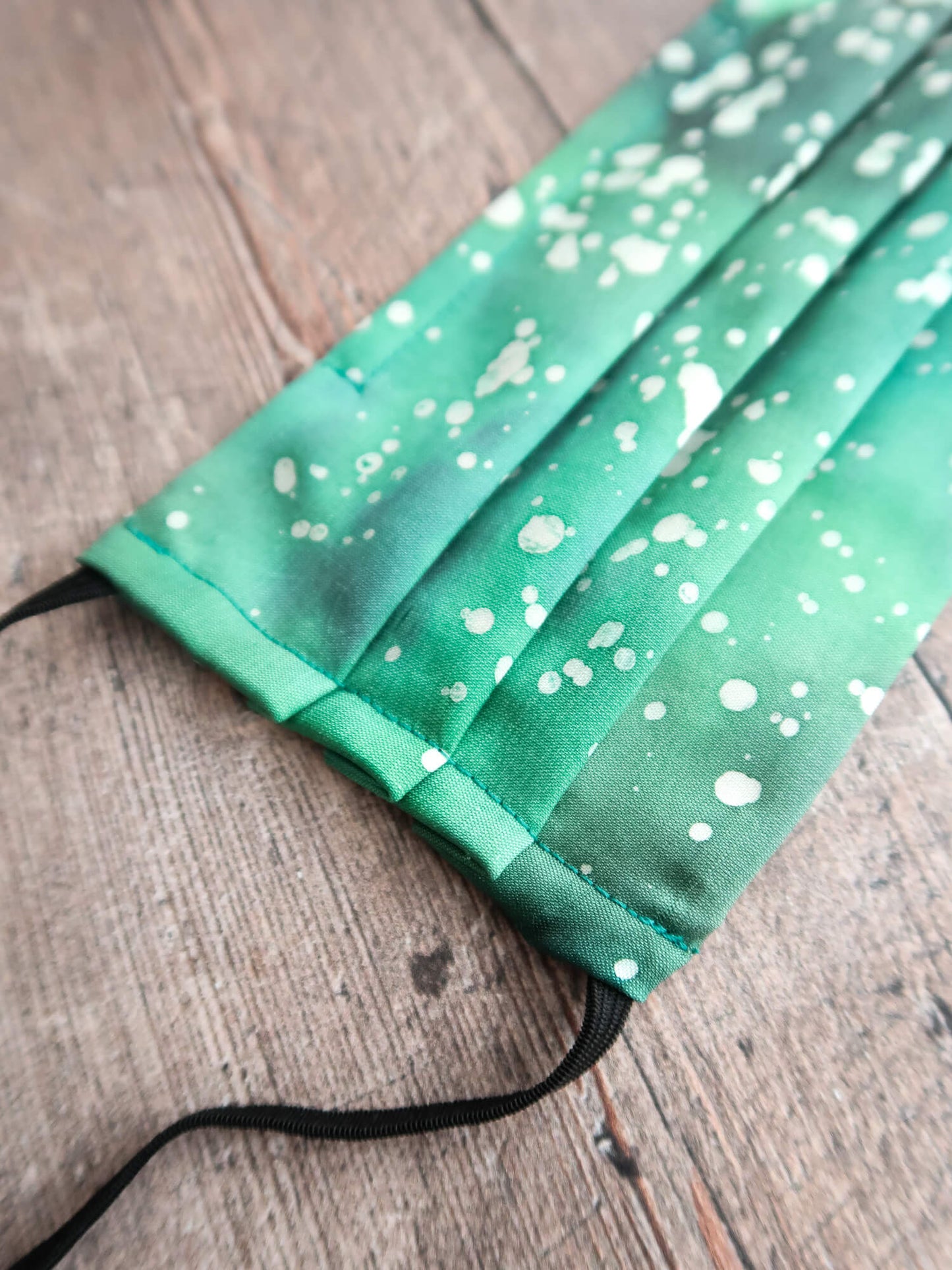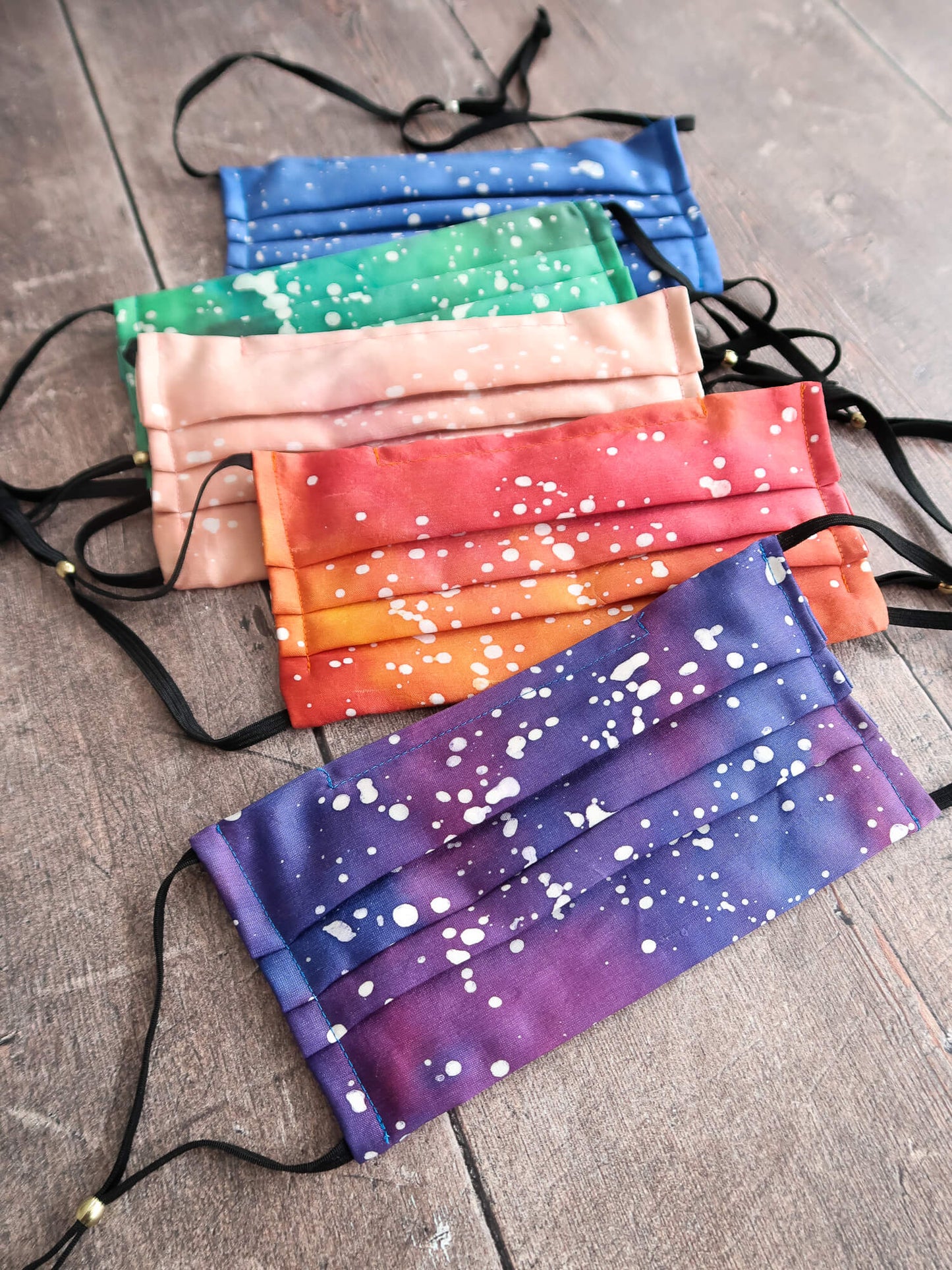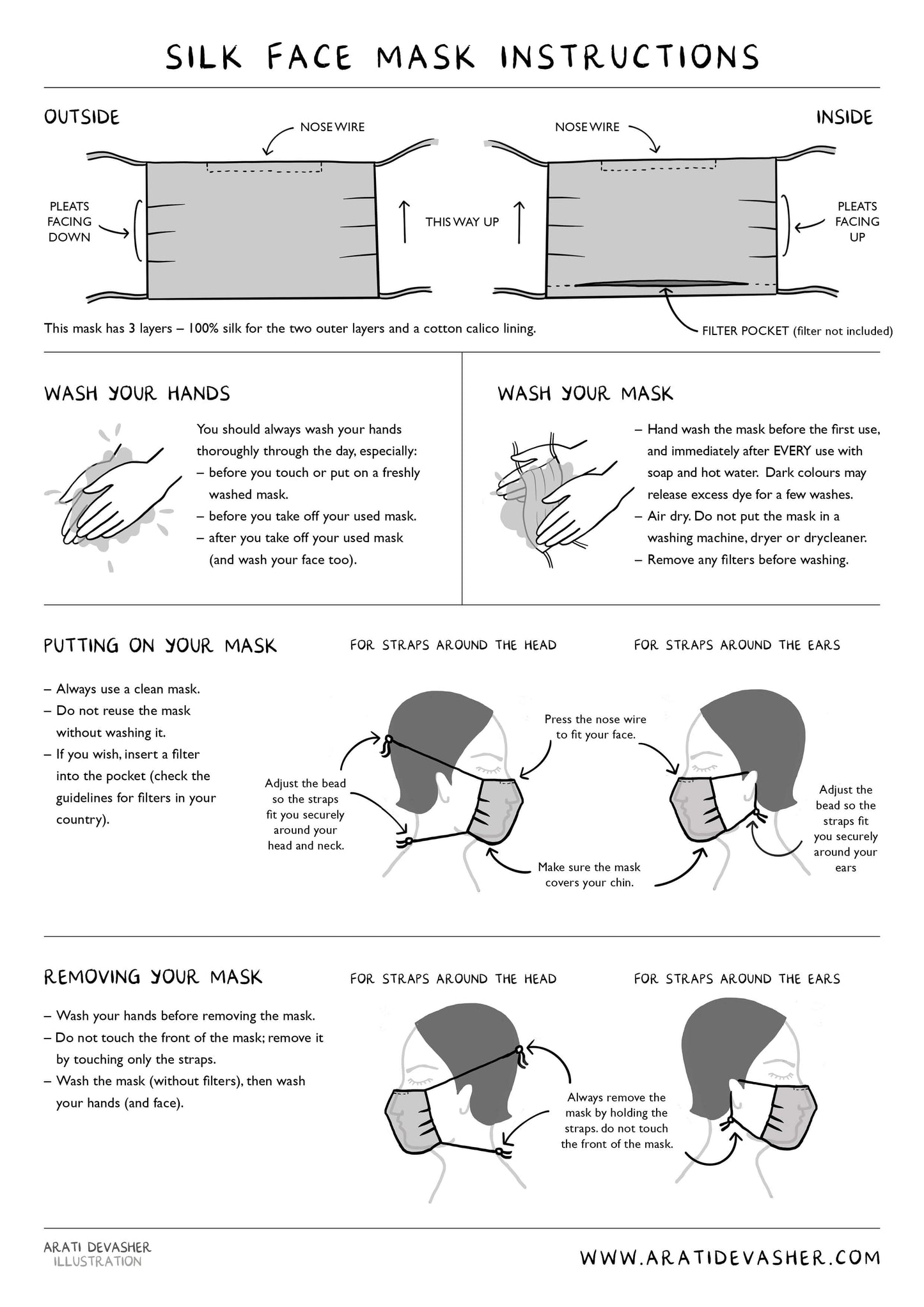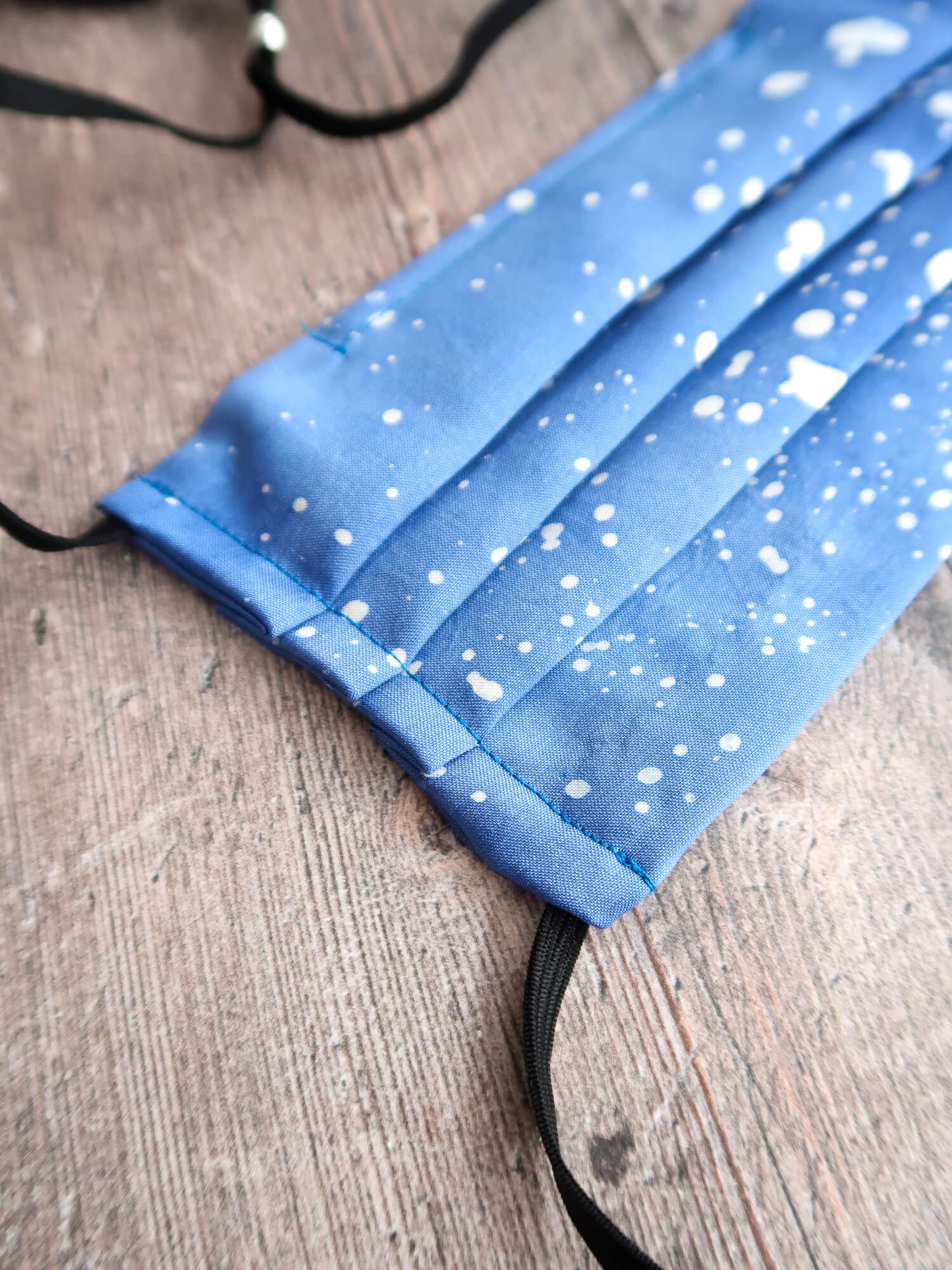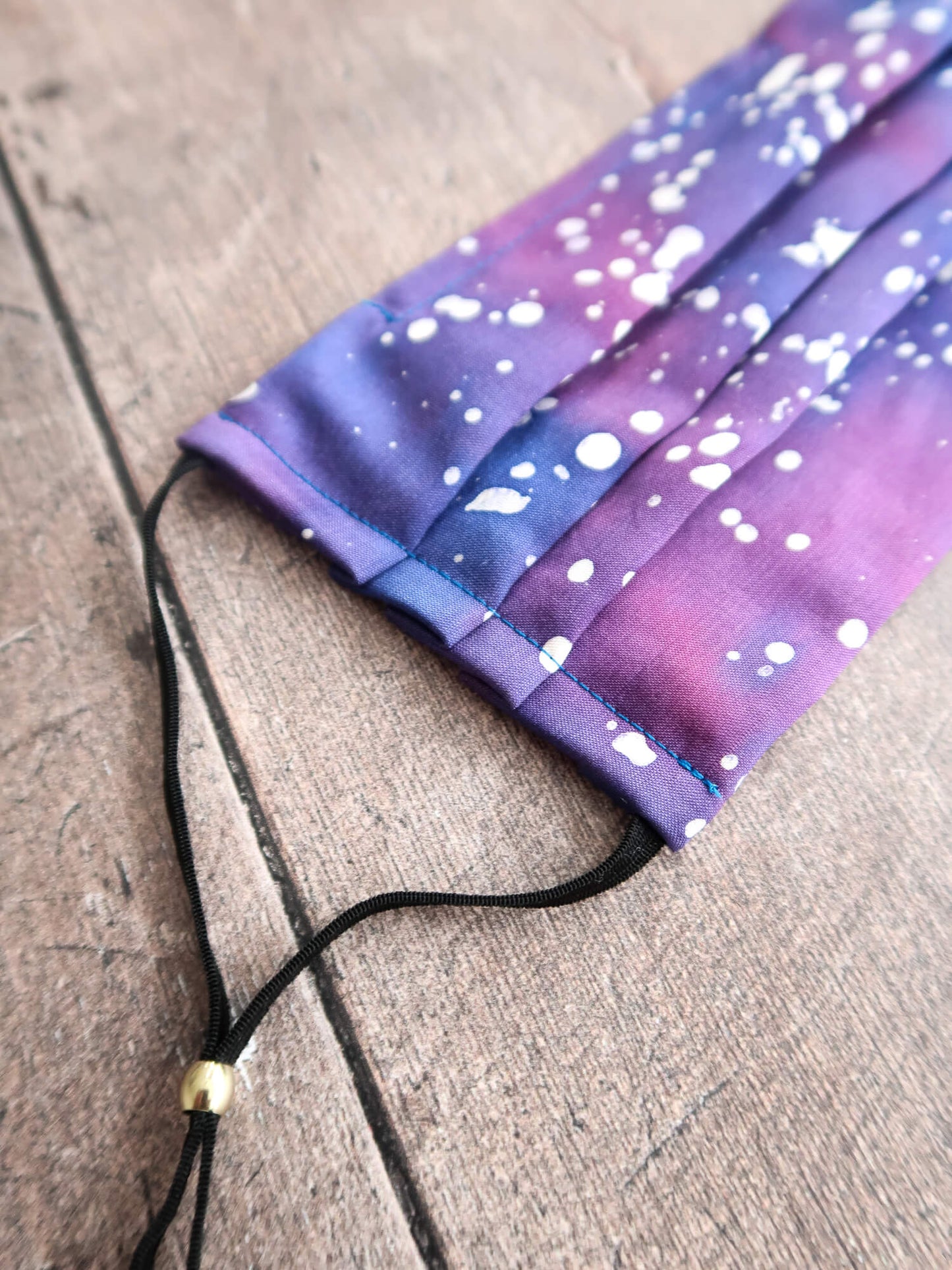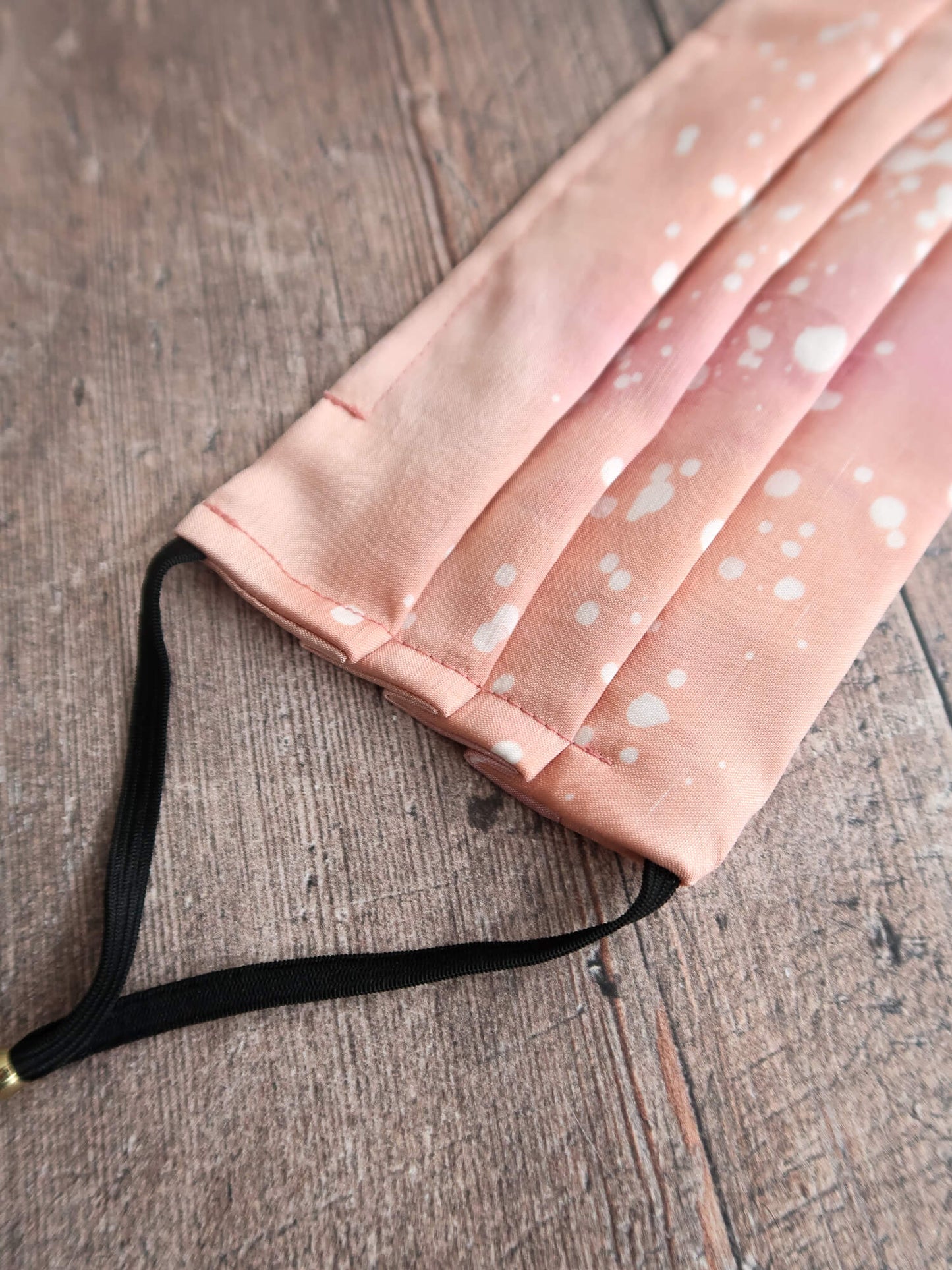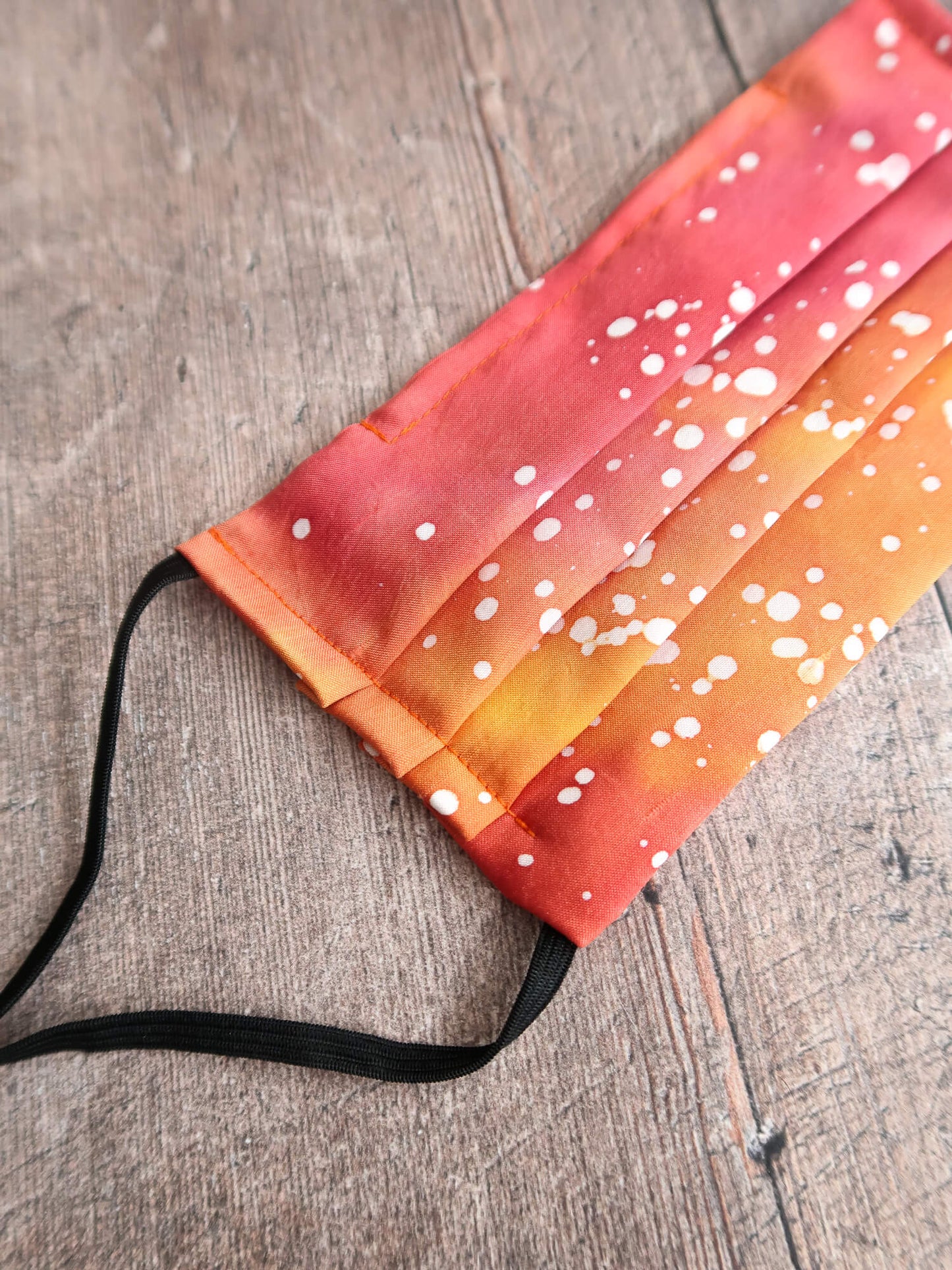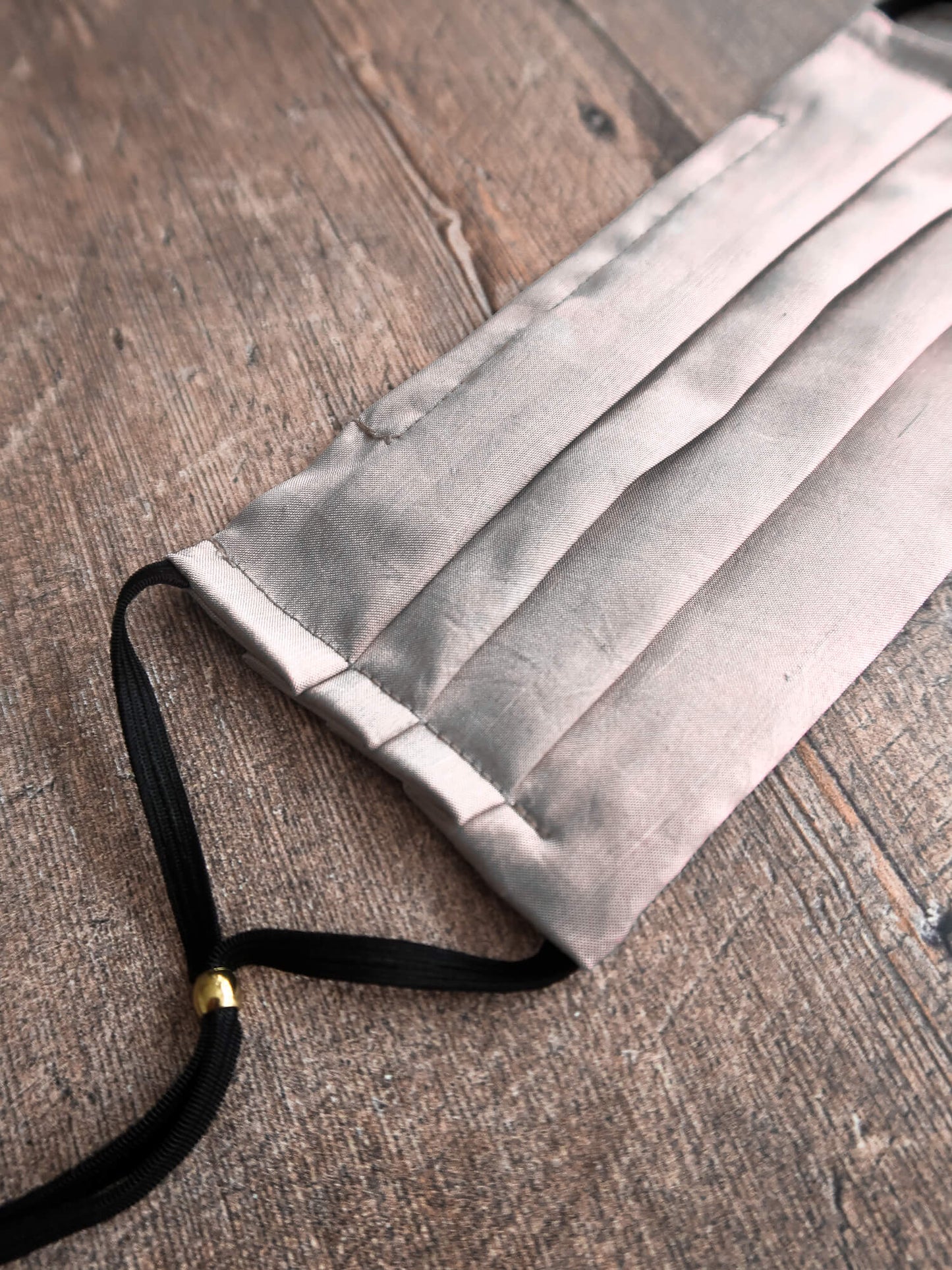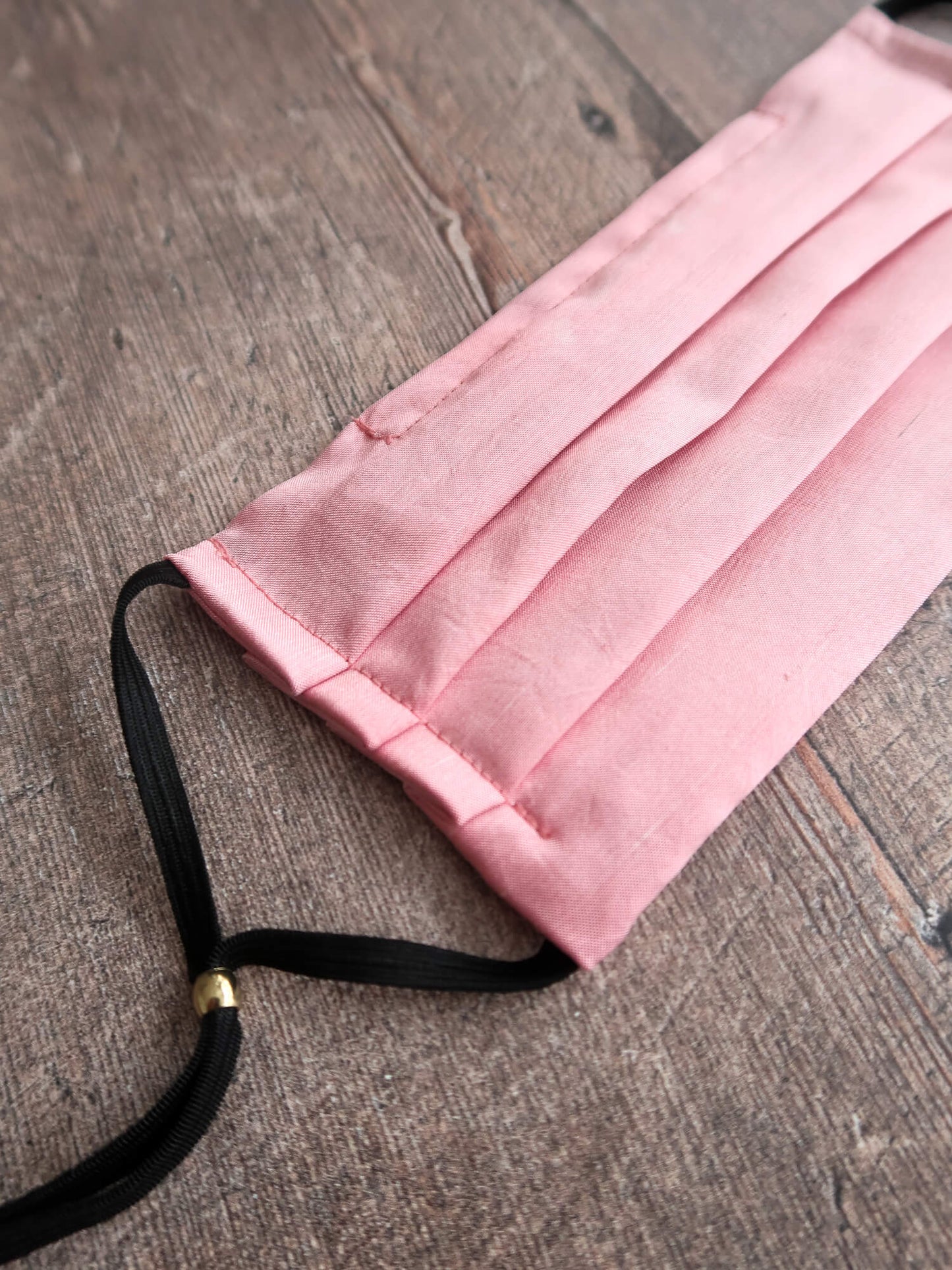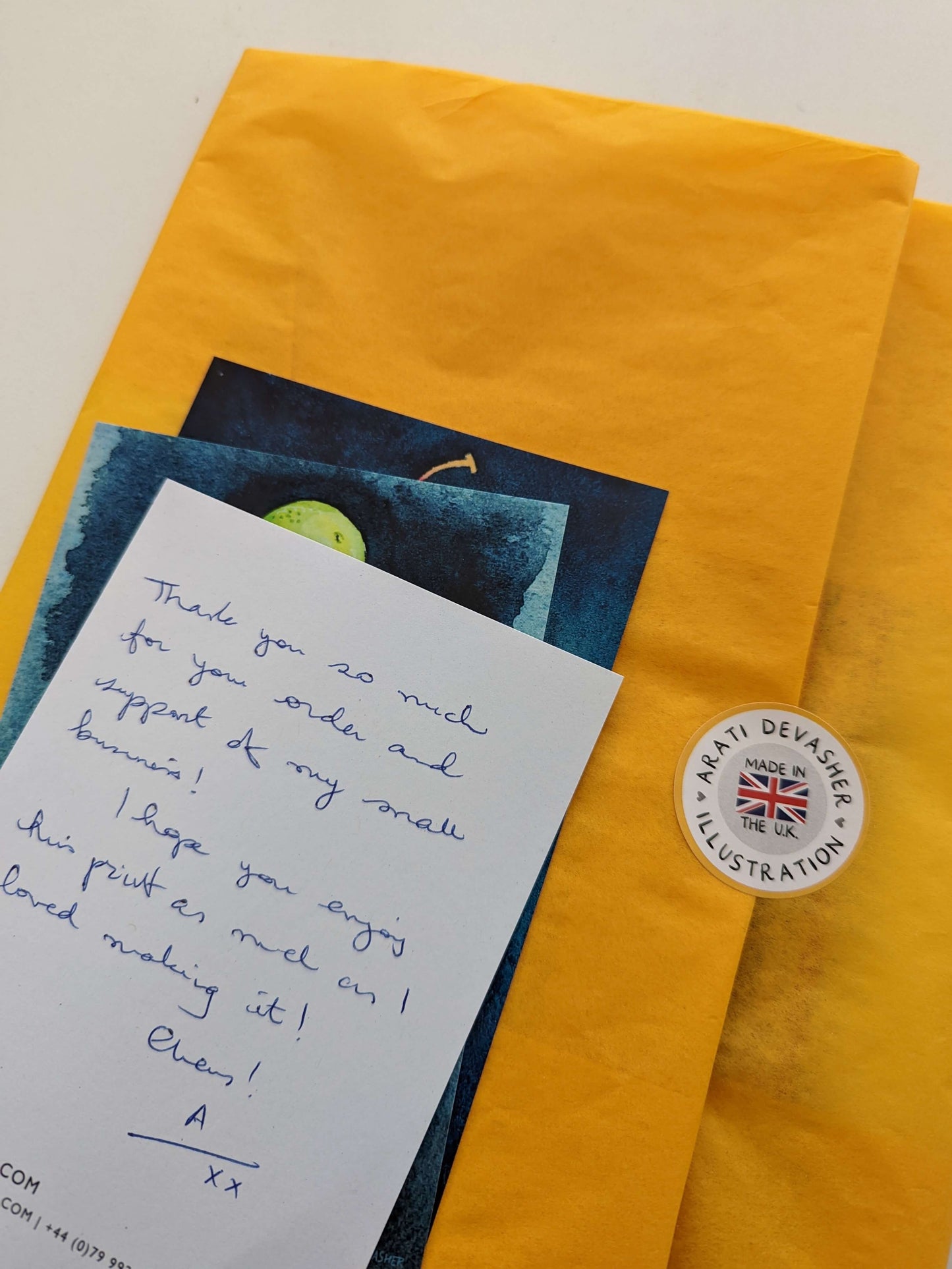 Excellent masks
This is my second order and I now have four. The masks are really well made and the colours are beautiful. They are by far the best masks I have bought and are really comfortable to wear.
Thank you so much Brenda, I am so glad you're happy with your masks!
Perfect for hot weather and long days
These masks have seen me through eight hour train journeys and city heat. They wash well, fit well and are the only ones I've used that don't encourage spots. Buy one. You won't be disappointed.
Thank you Francesca, So glad you find them comfortable!